According to statistics conducted by http://www.nielsen.com, Women are bigger Christian book buyers than men, favoring Christian fiction titles. Last year was a big one for religious books in the U.S., as sales jumped more than 10.5% to eclipse 52.4 million units, according to Nielsen BookScan.
These numbers are possible because Christians are supporting these materials that are designed to keep the reader enslaved to that particular belief system.
Women & Men all across the globe are waking up from the spiritual slumber that has infected our earth. Many are walking away from the "faith" but with little to no guidance or support, leaving one feeling as if they are alone in their decision to break free from mental and spiritual bondage.
Author's T'Malkia Zuri, Hannah Spivey, & Cheryl Abram know what it feels like to be ridiculed and abandoned by those who claim to love them. All three have set out to share their ex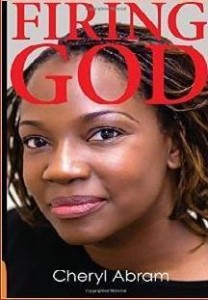 periences with those who are struggling with their own spiritual health. They have candidly written about their own experiences of making that life-changing decision to take control of their own spirituality, even at the risk of losing their loved-ones in the process. The courage that it took to publicly step out and proclaim spiritual freedom in a world that is riddled with religion is more than commendable, especially for women of color who are infamously known to be religious.
Help support this mission by getting your copy today. Even if you don't think you need it for yourself, get it for someone else. This information can only be shared all over the world if YOU assist in sharing it. It is a fact that Believers spend billions of dollars in religious paraphernalia to spread the God-Spell message. It's time for those who have escaped the clutches of religion to help spread a message of spiritual healing.
***FIRING GOD by Cheryl Abram is Available at:
http://amzn.to/1WbFjvh
***WHY I ABANDONED THE HEBREW ISRAELITE RELIGION: A MEMOIR/SELF-HELP GUIDE by Hannah Spivey is Available at: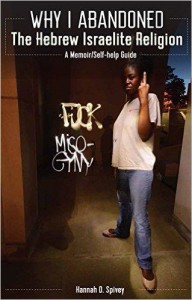 http://amzn.to/1OZ03Wz
***DIVORCING JESUS by T'Malkia Zuri is Available at: 
✓ http://divorcingjesus.info/
✓ https://www.smashwords.com/books/view/584333
✓ http://amzn.to/1GQWgnC
✓ http://www.inktera.com/store/title/721f7daf-b775-4305-bc0d-542b11843452
✓ http://www.flipkart.com/search?q=Divorcing+Jesus&as=off&as-show=off&otracker=start
✓ http://griotbooks.com/estore/home/1-divorcingjesus-9780996132145.html
✓https://www.scribd.com/book/284849601/Divorcing-Jesus-A-Spiritual-Love-Story
✓https://store.kobobooks.com/en-us/ebook/divorcing-jesus-a-spiritual-love-story#readThisOn
✓ http://www.barnesandnoble.com/w/divorcing-jesus-tmalkia-zuri/1122834915?ean=2940151132404
✓ http://www.apple.com/ibooks