THINKING OUT LOUD- Eye was just thinking today about the many Christians who pray over their food every time they put something into their mouths. Eye know  this sounds a bit silly, but really it needs to be said so Eye am gonna say it.
When Eye was a Christian, Eye was taught to give thanks for everything GOOD that happened to me. Eye was taught that you do NOT receive anything into your mouth without giving thanks to "God" for providing the food in the first place. If you really think about it; who is actually supplying the food? Since the church is set up like the government, then it makes sense that one would confuse the two.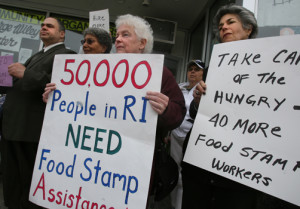 Now, if you or anyone that you know has ever applied for food stamps from the government, then you are pretty clear on the process right?
Eye was thinking about how both entities are similar in many ways. Let's look at the requirements for receiving food stamps ~vs~ the requirements to be a Christian according to the church.
Why Empress T uses "Eye" instead of "I"
First, you must meet the requirements.  You have to have the appropriate citizenship status. Each member of a household for whom you wish to receive food stamps for must have a social security number ("SSN") and be a U.S. citizen, U.S. national, or qualified alien.  Don't you have to meet certain requirements when becoming a Christian? You do have to confess that this Jesus is your lord as well as give 10% of your income to the Kingdom right? Malachi 3:10
You have to inform the government of detailed information on all of your resources, which they define as EVERYTHING you own including all of your bank, retirement, and investment accounts. Hmmm, Eye will just let the story of Ananias and Sapphira found in Acts 5  fill you in on this one. 
You have to inform the government of detailed information on income for all household members. They want to know all of your business down to the last penny before they decide if they want to feed you or not. 1 Corinthians 16:1-2 states "Now concerning the collection for the saints: as I directed the churches of Galatia, so you also are to do. On the first day of every week, each of you is to put something aside and store it up, as he may prosper, so that there will be no collecting when I come."
You have to schedule to meet with a case worker. They will go over your application details as well as dig into your personal business such as who your children's father is, where you were when you conceived the child etc….Proverbs 28:13– states "Whoever conceals his transgressions will not prosper, but he who confesses and forsakes them will obtain mercy."
You have to sign papers stating that you have told the government the truth and nothing but the truth. Nehemiah 9:38 states "Because of all this we make a firm covenant in writing; on the sealed document are the names of our princes, our Levites, and our priests."
Finally, you must sit back and wait for an answer for up to 30 days to determine if they want to give you the food stamps or not. Psalm 27:14  Wait for the Lord; be strong, and let your heart take courage; wait for the Lord!
As you can see, there is no difference between this God and the Government, So really; what does God have to do with supplying food to the needy? Absolutely nothing. The truth of the matter is that if you do not work, apply for food stamps, visit soup kitchens or beg on the streets, most likely you won't eat…PERIOD!
The bible states in Matthew 6:31-33
Therefore do no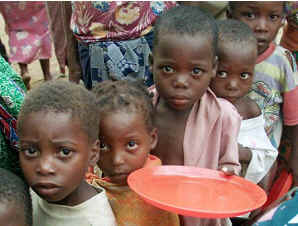 t be anxious, saying, 'What shall we eat?' or 'What shall we drink?' or 'What shall we wear?' For the Gentiles seek after all these things, and your heavenly Father knows that you need them all. But seek first the kingdom of God and his righteousness, and all these things will be added to you.
So, why are so many Christians on the Food Stamp programs if they are not supposed to worry about what they eat or drink? Because they go by the erroneous scripture found in 1 Corinthians 10:31: 
So, whether you eat or drink, or whatever you do, do all to the glory of God.
It doesn't matter that those who don't qualify for food stamps usually go hungry. Nope! It doesn't matter because if you don't qualify then you don't receive.
Now, please tell me again where God is in this whole process? "He's" NOT unless you have accepted the idea that the government IS the God that will supply your food. Think about it the next time you pray over your food supplied by the government. If anything, you better thank GOV not GOD. Da Empress has Spoken.
By Empress T'Malkia Zuri, Author of "Divorcing Jesus: A Love Story"